Woven wall hangings are one of the biggest crafty trends at the moment. I assume this came about from the revival of macrame. (which by the way I'm still totally loving)
This pink weave caught my eye the other day and I just HAD to share this amazing store with you.
Click the pics to go to the listings!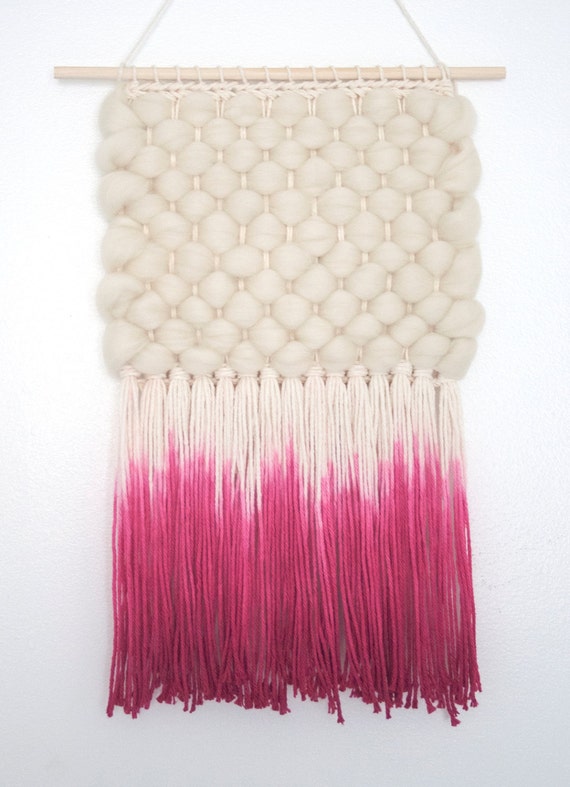 Amazing right!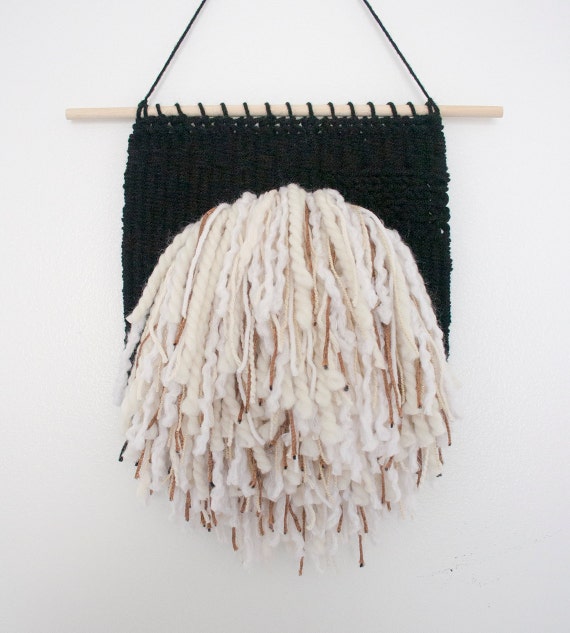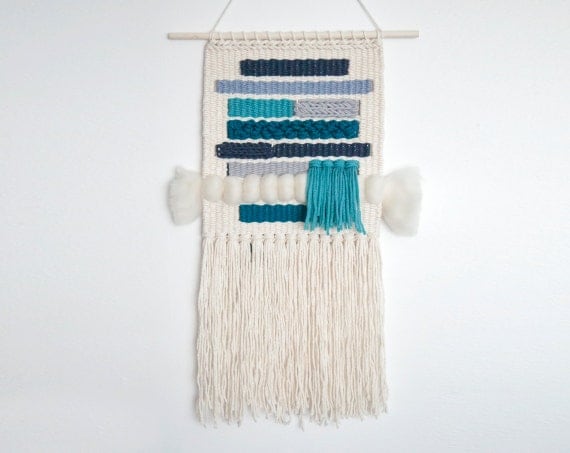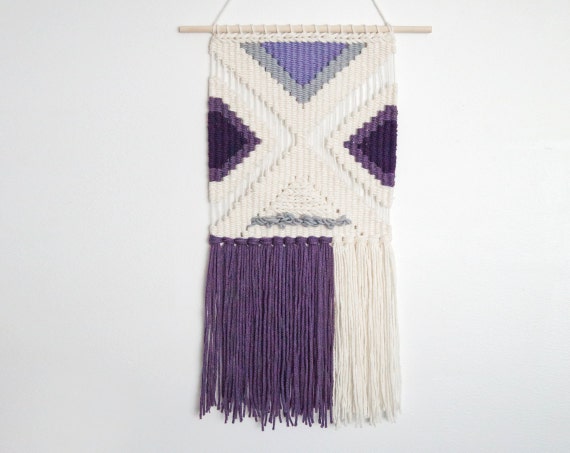 Love this purple one too!